HAWT! Spiderman John was found at
this site
which has been taken offline for the time being due to bandwidth problems.
---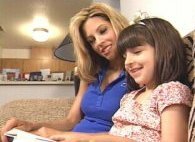 Stripper mom poses for Playboy website
A California woman who quit a stripping job so her 5-year-old daughter could return to her Christian school has now posed nude for Playboy's website, although disappointed church officials said the child would not be expelled this time.
Christina Silvas, 24, drew international headlines when her daughter was expelled from kindergarten two weeks ago at Capital Christian School in Sacramento on grounds her mother's job as a nude dancer violated the church's "Christian Philosophy" agreement.
Read more...
The Christina Silvas nudes from Playboy are here: