Sunday, 26 August, 2001 @ 9.43pm GMT
Posted by
Floorgasm
We've extended the
Plastic Wrap Pr0n Competition
an extra week to allow people time to enter. What's another week huh?
Submit
your entry!
"Porn, porn and more porn, plus webcam chicks, fun links, daft Flash downloads and much more. Good for a dull office afternoon."
OI OI DEEJ! made it into Bizarre magazine's
Top 10 E/N Sites
which is flattering except most of the other E/N sites mentioned there are a bag of wank. They could've at least linked the Camilla pic (taken from my fan avi) back to me..
---
Amy Cobb nudes
Sunday, 12 August, 2001 @ 9.17pm GMT
Posted by
Floorgasm
I haven't been updating lately because I landed a job in the City doing I.T. support. I'll still be updating whenever possible so there's no need to get your knickers in a twist. Gotta work tomorrow on my birthday dammit!


Sunday, 29 July, 2001 @ 5.58pm GMT
Posted by
Floorgasm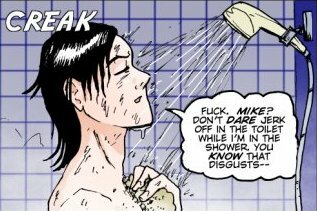 Sexy Losers
---





Jennifer Sky